Sold
Caddo County, Oklahoma
Ask Allen Entz
Unique Collection Of Frankoma Pottery
Auction Time:
Mar 29, 2022 10:00AM CDT
Auction Address:
2018 Old 66 Rd.
Auction City/State:
Hydro, Oklahoma
City/State:
Hydro, Oklahoma
Description
Unique Collection of Frankoma Pottery
---
Online Only Auction

---
1st Lot Starts Closing

Tuesday, March 29th - 10:00 A.M.
Online Bidding
---
Please click the link below to schedule a pick up time for your items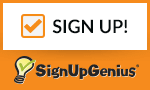 Nearby Properties Around Caddo County
Online Industrial Equipment AuctionMini Excavators • Shipping Containers • Skid Steer Attachments Auction Date: Auction Starts Closing Tuesday, September 26th - 10 A.M. CSTViewing Dates: Monday, September 11th throught Tuesday Septembe...
0.01± Acres
|
Auction Date:
Sep 26, 2023
Take a look at the Blaine County 160!This is a unique property that creates an opportunity for nearly everyone. Located 6 miles west and 3 miles south of Geary, OK, this property is an easy one hour drive west of Oklahoma City. A blacktop roads...
Estate Auction Seller: Garland "Tuffy" Howell Auction Location: Onsite - Tract 1 • 9872 N 2270 RD Arapaho, OKTract 1Located .25 miles north of Arapaho RD and Santa Fe is a 7.9 Acre offering that a lot of people have been waiting for. S...
20± Acres
|
Auction Date:
Jul 22, 2023