Sold
Dewey County, Oklahoma
Ask Matt Oakes
Hedges Estate Auction #1
Auction Time:
Aug 1, 2022 8:43PM CDT
Auction Address:
Online Only
Auction City/State:
Hydro, Oklahoma
City/State:
Taloga, Oklahoma
Description
Here is your opportunity to own part of a collection that Galen Hedges has been collecting for years. Many nice vintage and handmade, as well as, many other items are sale in this auction. We will also be offering another set later on in the year so keep your eyes out for great pieces of furniture. We are excited to be able to present these items for sale to the public. Be sure to save the link and check in to see if you have the bid. If you do not have the time to set and watch the ending, the platform has the power to accept your highest bid and keep you in until someone outbids you. Auction is live online until August 19, first lot will begin closing at 10 A.M.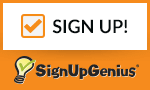 Click here to schedule pickup date and time.

Nearby Properties Around Dewey County
Entz Real Estate is proud to offer this 2,370 sqft home located in the beautiful valley of Taloga, OK. This home features a newly update kitchen, cozy den, upstairs master suite, and a large covered patio. You will be impressed with the updated kitch...
Don't pass up this extraordinary opportunity to become the proud owner of a remarkable 155-acre ranch tucked away in Dewey County, Oklahoma. This property features a quarter-mile stretch along the southern border of Highway 47 and is flanked to the n...
***Business Opportunity***After 17 years of building a successful rural grocery business, the owner of the Vici Grocery is offering and opportunity to take over a well established operation. This opportunity will come with inventory, and everyt...